Dr. Julian Rode
"IPBES could help its member countries with guidance to change unsustainable behavior - more information alone will not do it."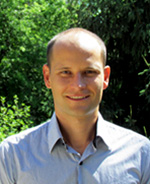 Foto bereitgestellt von
Dr. Julian Rode
Angaben zur Person:
Dr. Julian Rode, (Behavioral) Economist, Researcher and scientific advisor on environmental policy and decisions
Institutionelle Anbindung
Helmholtz-Centre for Environmental Research (UFZ), Leipzig
Weitere Hintergrundinformationen zu Person und Institution:
www.julianrode.de
Autor in welcher Expertengruppe / Task Force (vergangen und gegenwärtig); ggf. weitere Funktionen im IPBES-Prozess
Lead Author

in Kapitel 5 des

Assessments

für IPBES-Arbeitsprogramm Element 3 d "

Assessment

der verschiedenen Konzeptualisierungen der Werte von Biodiversität und des Nutzens der Natur für den Menschen (einschließlich Ökosystemleistungen)"

Teilnahme in anderen IPBES-relevanten Aktivitäten
No yet.
Fragen:
Was ist Ihre Motivation, sich aktiv am IPBES-Prozess zu beteiligen?
The topic of conceptualizing multiple values of nature is a central part of my academic work and I am curious to experience an IPBES assessment process. Of course I also hope that it will have some impact on policy but I am a bit sceptical about the use of assessment results. Hopefully at least indirectly or through the process it will somehow help to better protect nature.
Was ist für Sie das Besondere am Weltbiodiversitätsrat IPBES?
The efforts to involve social sciences and traditional knowledge holders.
Für welches Kapitel haben Sie sich zur Verfügung gestellt und was wäre ein wertvolles Resultat aus Ihrer Sicht?
I contribute to Chapter 5 of the assessment on "Values". There are excellent scientists working on the assessment. It would be great to develop a common vision, give hints for strategies towards better protecting nature, and to communicate this broadly to policy-makers and society.
Welche Erfahrungen haben Sie bereits mit "Wissenschafts-Politik-Schnittstellen" gemacht?
I work a lot as scientific advisor with GIZ and NGOs in sustainable development and conservation projects in the global South, supporting national and sub-national policies. That is a very direct form of Science-Policy-(Practice) interface.
Welche Chancen und Herausforderungen sehen Sie bei einer Mitarbeit an solchen Schnittstellen?
Academic and policy worlds are very distinct in terms of goals, language, working mode, etc. As a researche to be really useful for policy you need to start working with decision makers from the start and at the appropriate level (e.g. municipal), to help them formulate and then address their knowledge needs.
Was wäre Ihr persönlicher Wunsch für die Zukunft von IPBES?
I hope that member countries will allow IPBES to go beyond assessments and take the policy support function more seriously.